A meadow in the back yard

A year ago we started the project of building a meadow in the back yard, where there used to be a weedy and scrubby piece of dirt. The goal was to turn it into a established, naturalized meadow of self-sustaining wildflowers. It has been a long process, because it isn't as simple as tossing wildflower seeds on the lawn! You need some special knowledge and technique, and a willingness to work constantly on it, at least for the first years until it is established.
We want to share what this process has been about and encourage other people to start creating meadows to attract butterflies and bees, and the space to lie back and relax, watching the clouds float high in the sky.
It began as a community building project, with a number of friendly hands working to clear the site of weeds and rake it smooth. We bought seed of clump-forming grasses like idaho fescue (Festuca idahoensis) and red fescue (Festuca rubra), and some wildflowers like yarrow (Achillea millefoium) and california poppy (Eschscholzia californica). Then we sowed the mixture of seeds and covered it with a potting soil that we had on the shed. This was August 2nd, 2015. And from here we started.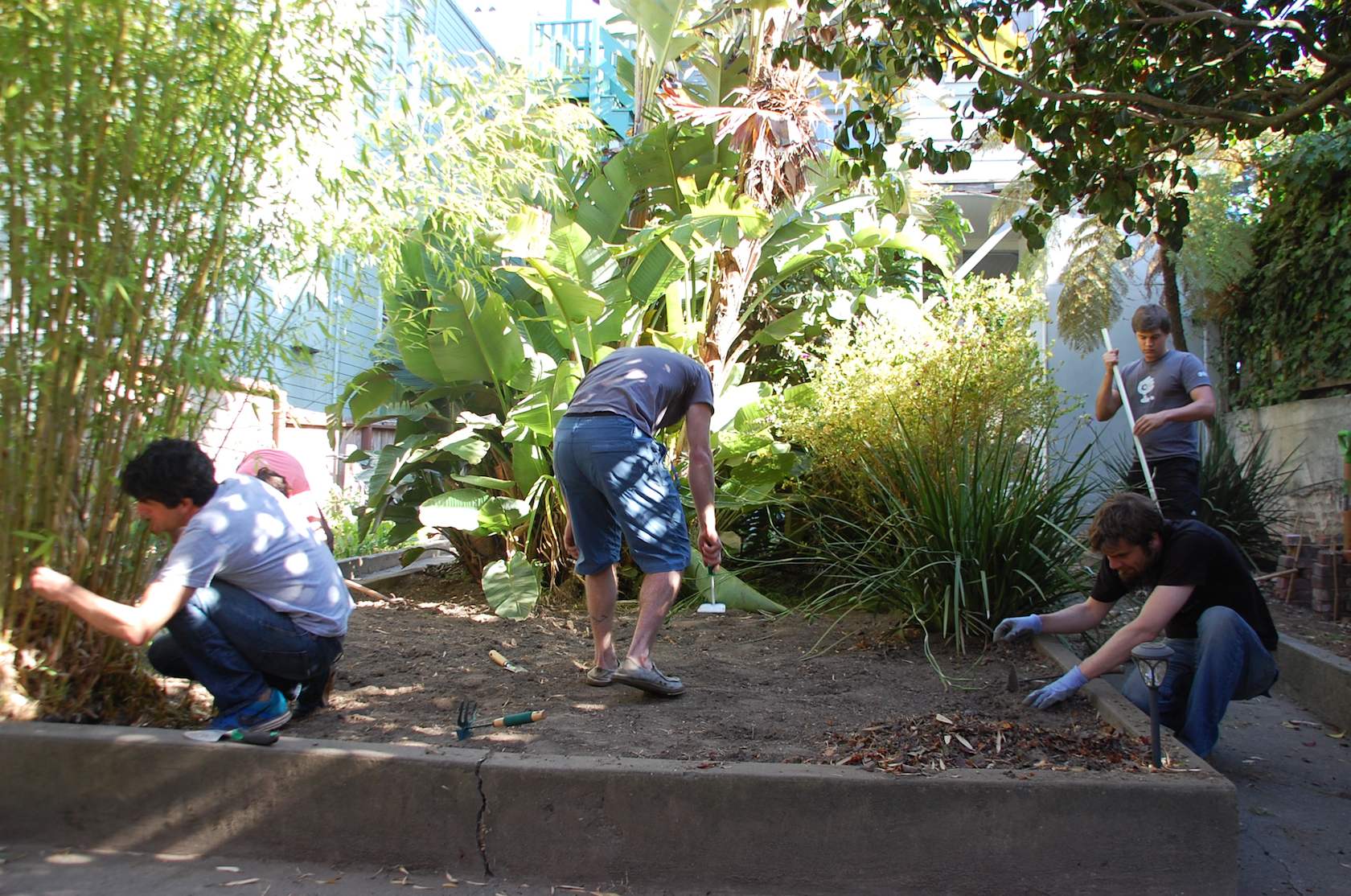 As weeks passed, little shoots began to sprout and the area started to look greener and greener. But not all of it. The grasses and wildflowers grew in a scattered, uneven way leaving a lot of spaces where nothing was growing. That is when Kirsty and I thought about teaching the children at the Treasure Garden how to build a meadow.
But, what is a meadow? We asked the kids. No answer! So we explained, a meadow is a grassy area where wildflowers grow and attract butterflies - this image inspired them and they wanted to start helping right away! So we took some of the red fescue seeds and sowed them directly on the areas of bare soil. Then we watered, sang butterflies songs and sent good vibes for the seeds to grow. And finally, we filled an old wood box with compost and soil and sowed the same seed on flat to use them later in the season.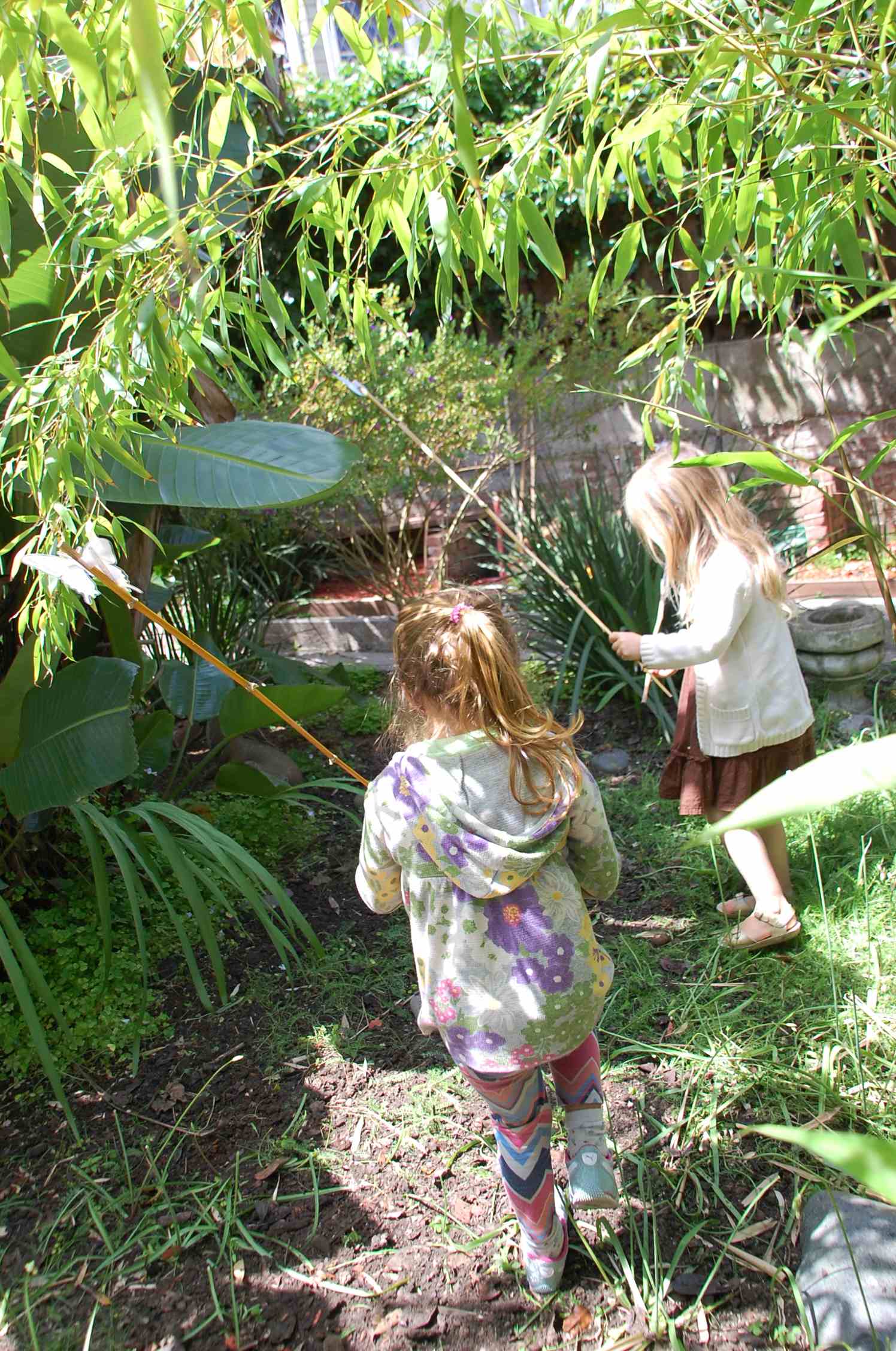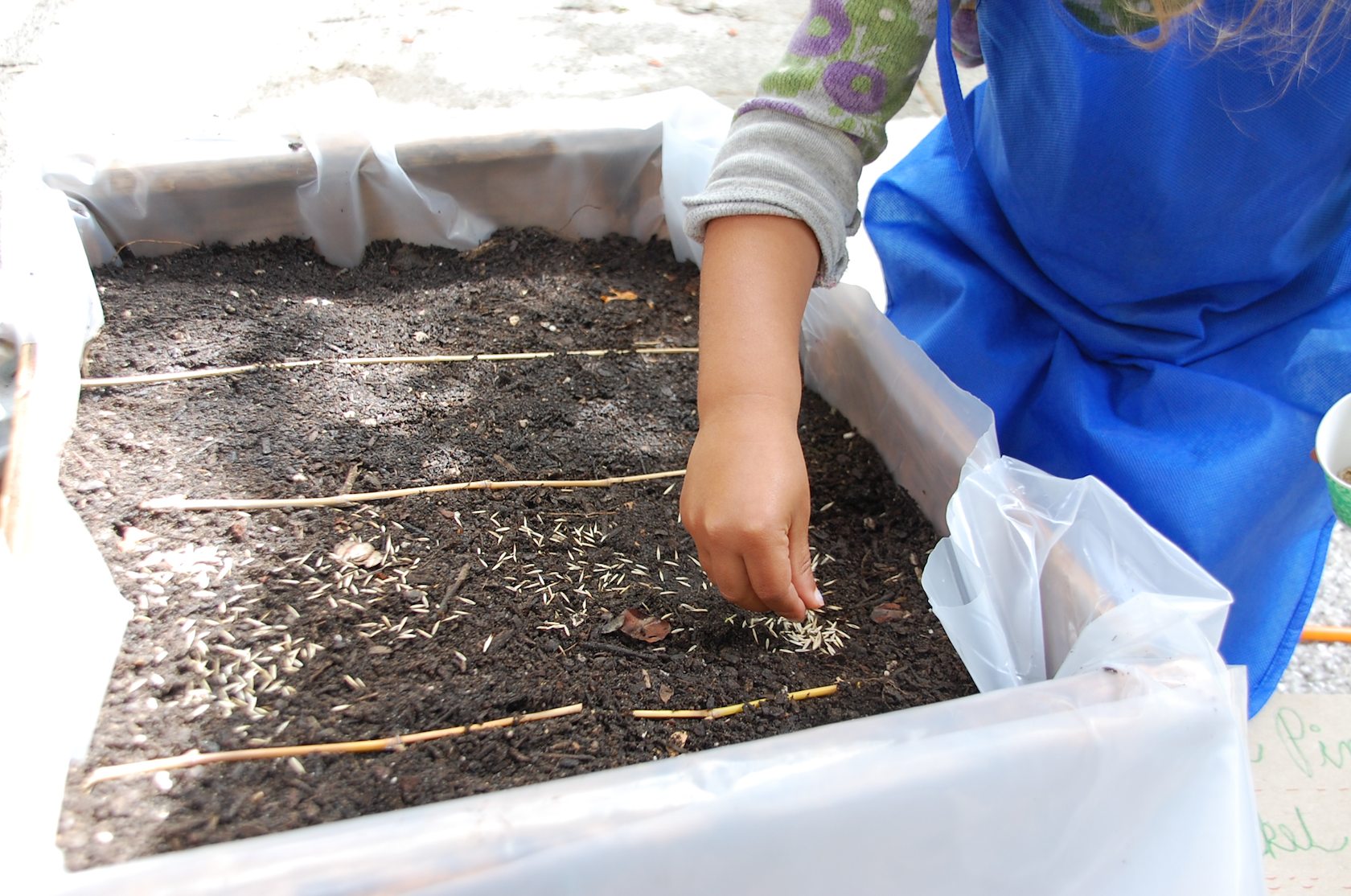 The results were amazing. Almost none of the seeds that we put directly on the soil turned into plants, but the seeds on the flat had turned into big and shiny grasses ready to be transplanted to the meadow in order to fill the still empty spaces.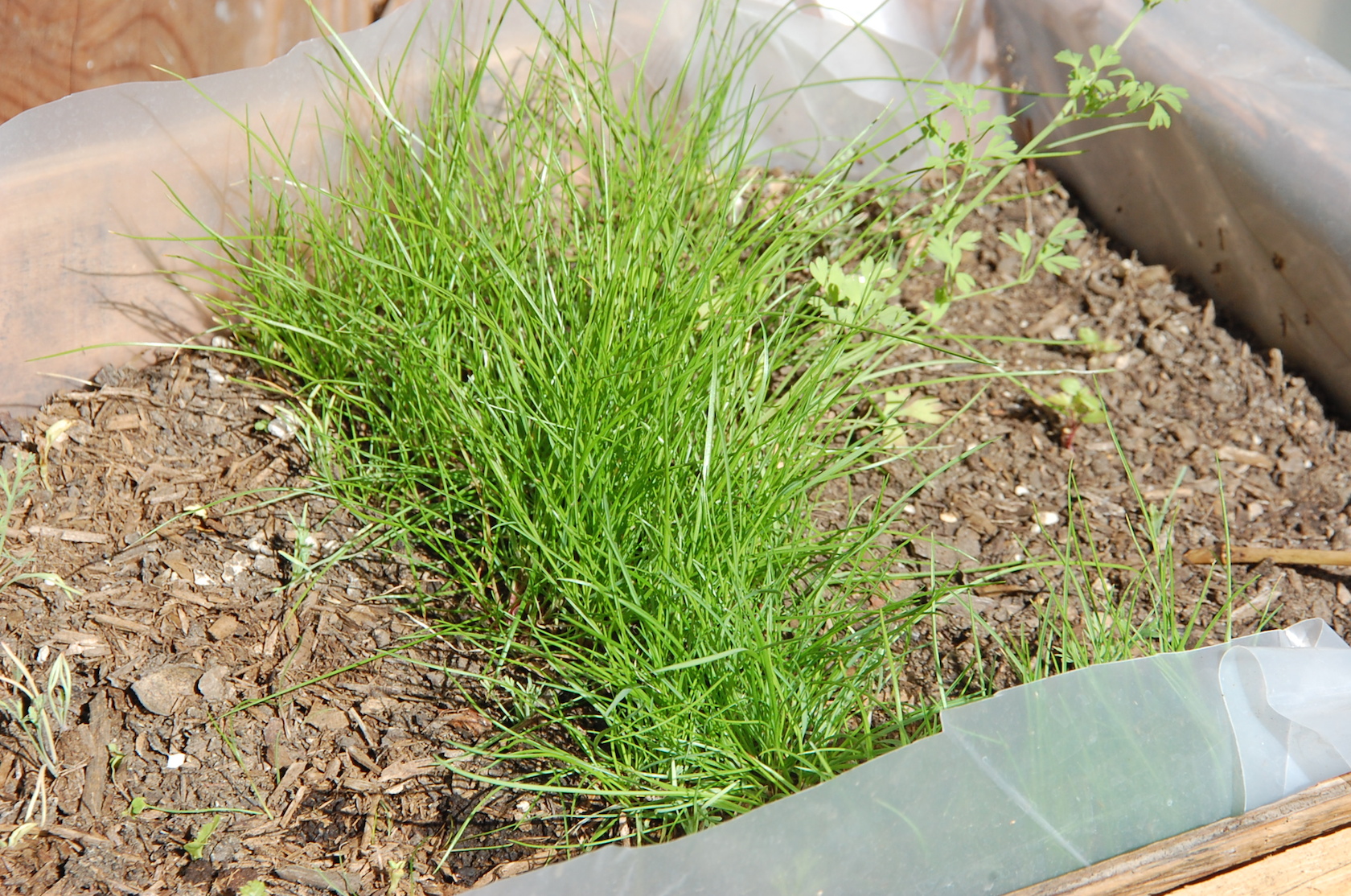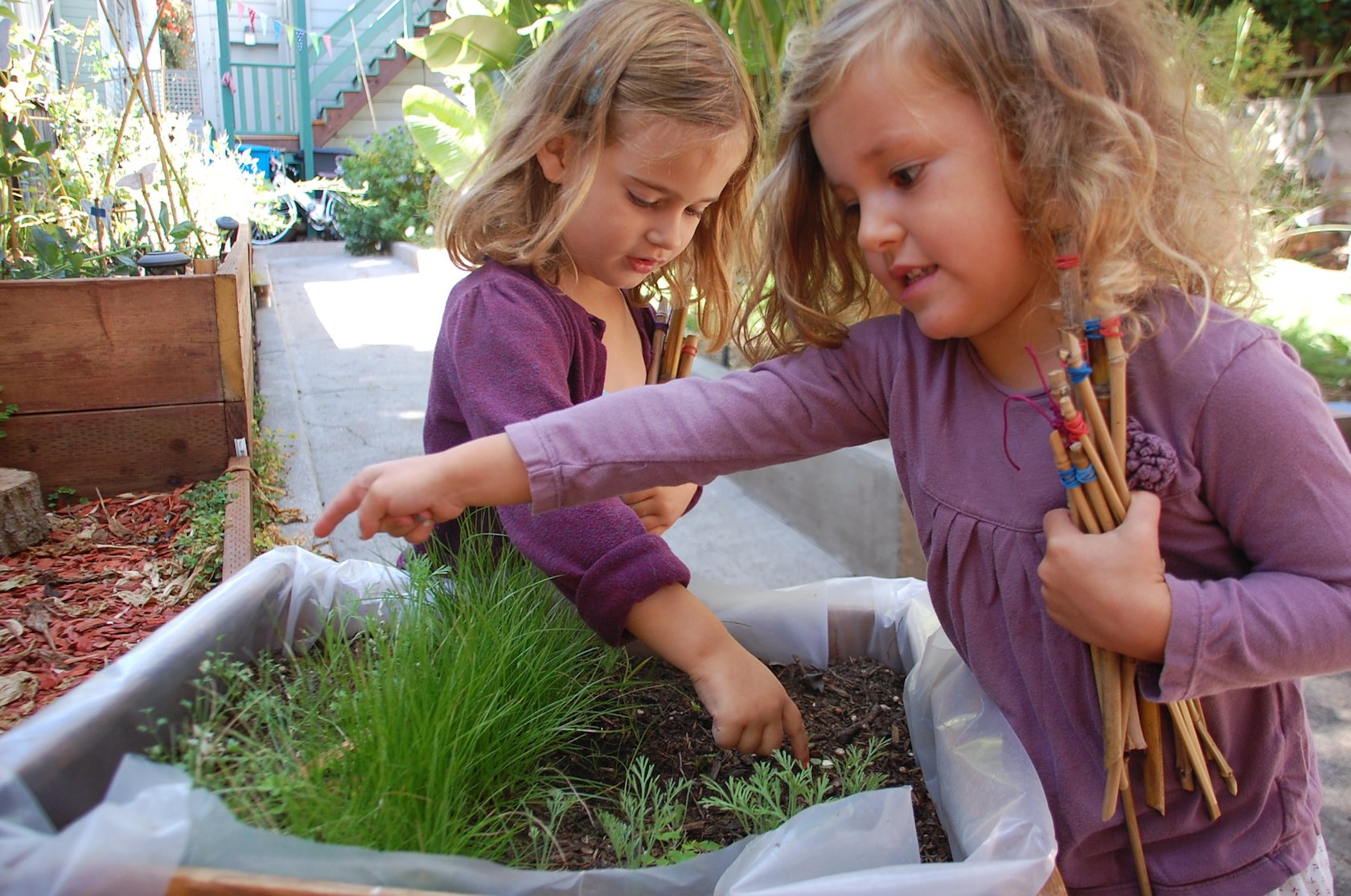 But the kids were worried that if we transplanted the little plants to the meadow people would stand on them and kill them, so we thought together and we decided to build sticks out of bamboo and we put one next to every plant to prevent people from stepping on them.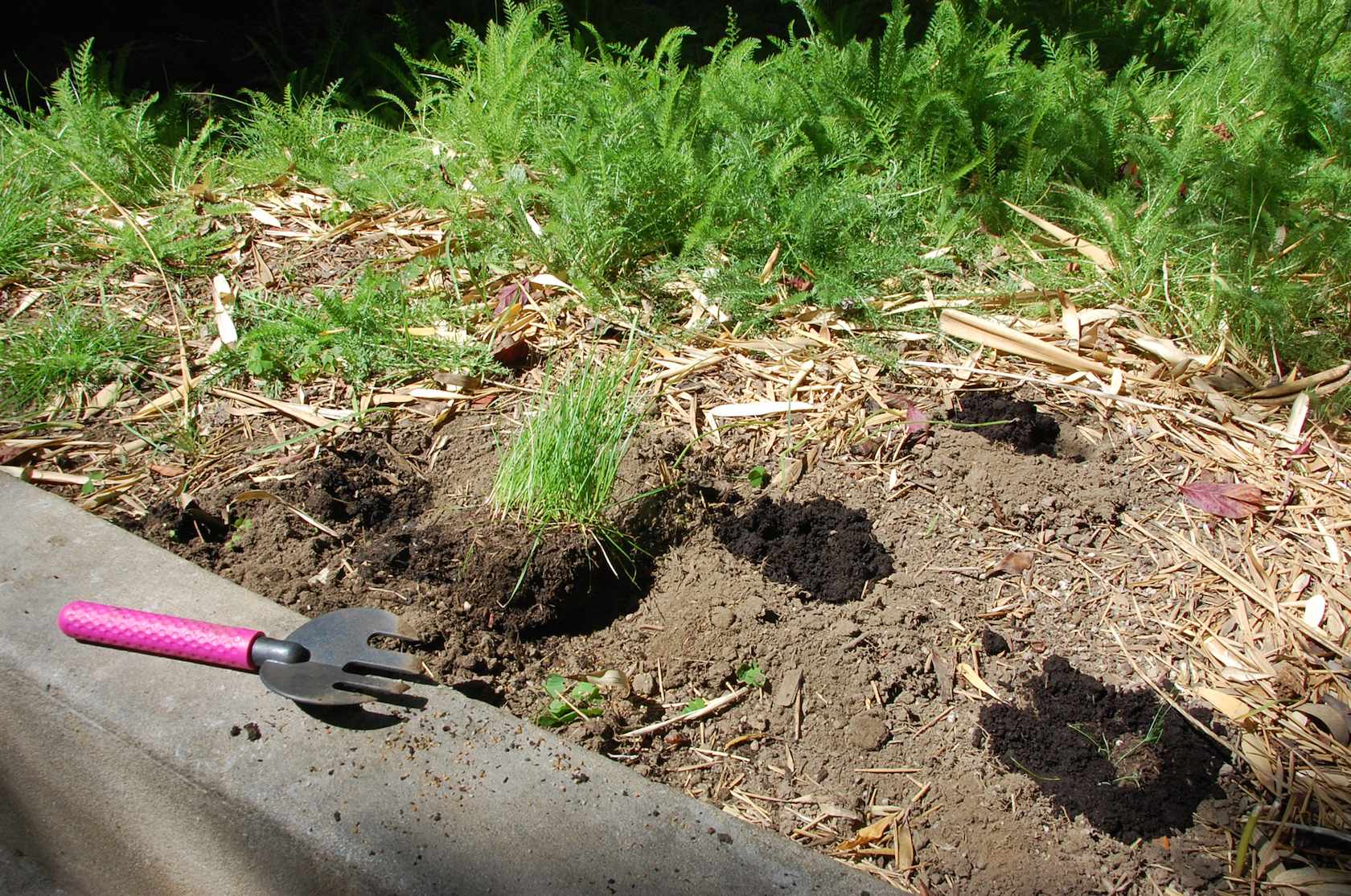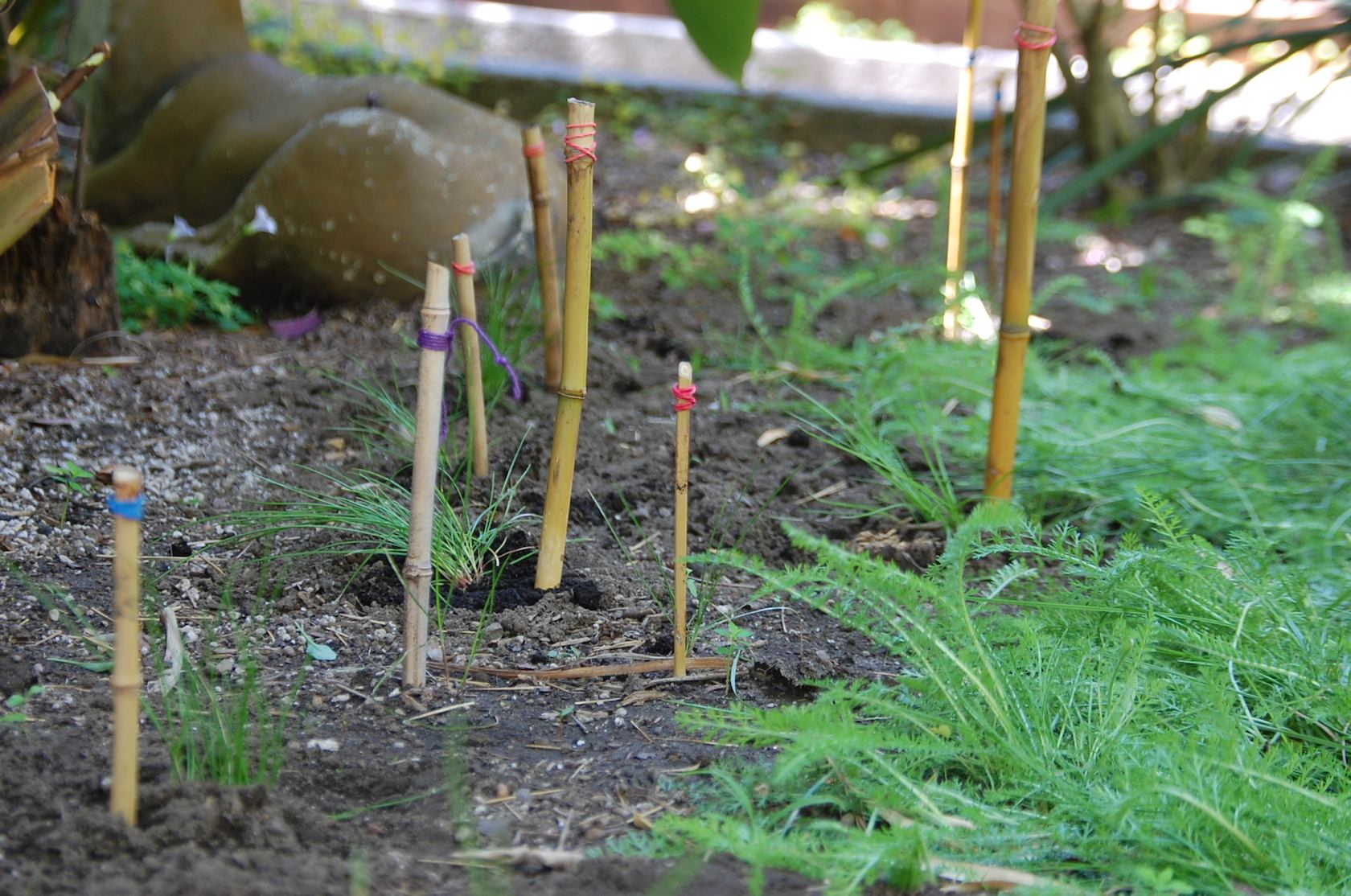 We sang butterfly songs again and we wished the meadow would be totally filled with beautiful plants for the end of the summer. We will hold and breath and see!!
Written

on 08/04/2016

by Carolina Masoli