Spring showers and new flowers
We are still in the midst of occasional and welcome showers in the garden. And this past week the theme was Spring! Which brings both sunshine and showers, green leaves and flowers.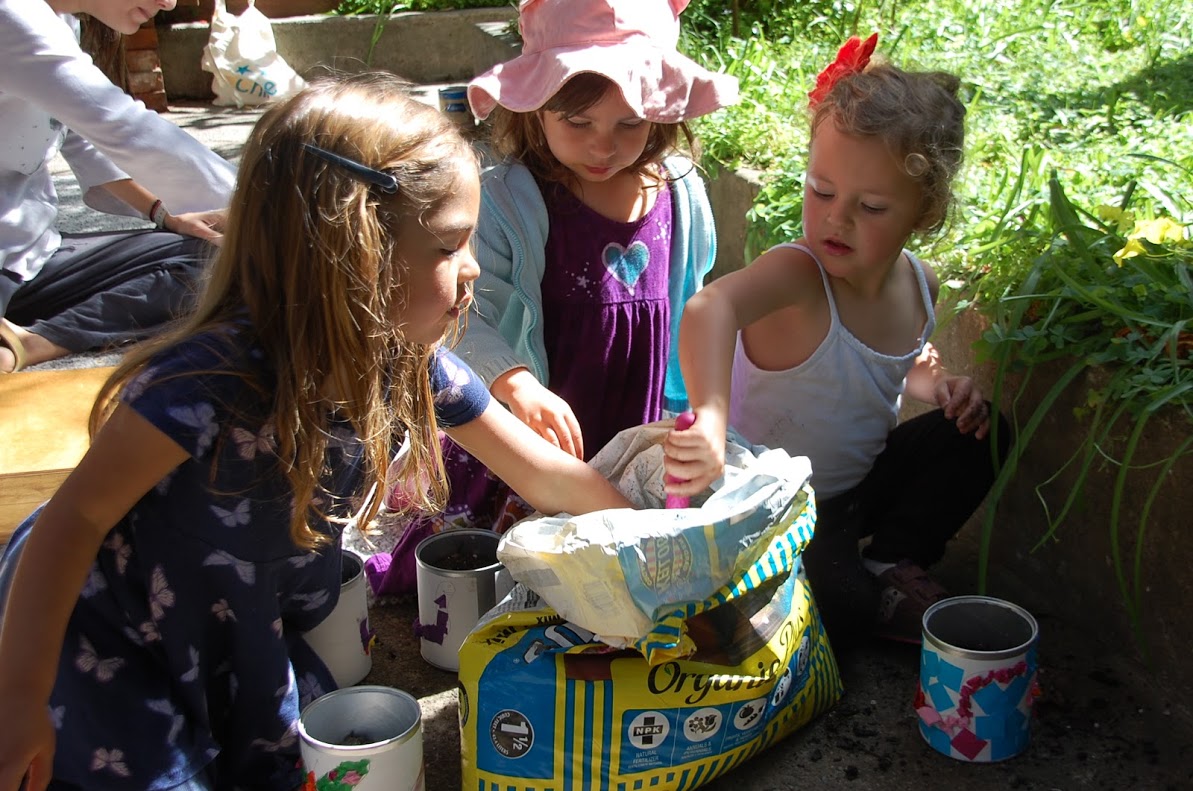 The class talked about what we might see in the spring - blossom, clouds, rainbows, butterflies, birds nests, young animals - and each child drew or wrote something for what spring means to them. This was a fantastic way to share both their own ideas, notice the changing world around them and focus on how seasons affect not only the garden, but a lot more than that, in a way the children could appreciate and feel.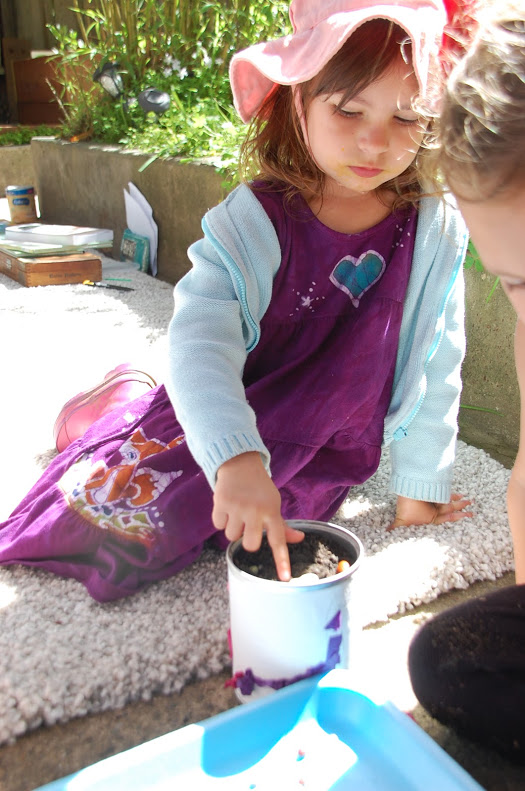 To celebrate spring and new growth, the girls worked hard to create their own mini-gardens to take home and tend to indoors. This included designing and creating beautiful collages for the outside of the pot, using colored paper and stencil drawings of their favorite garden images, as well as planting a mixture of seeds ready to be nurtured and watered. Here are the girls ready to take their finished miniature gardens home!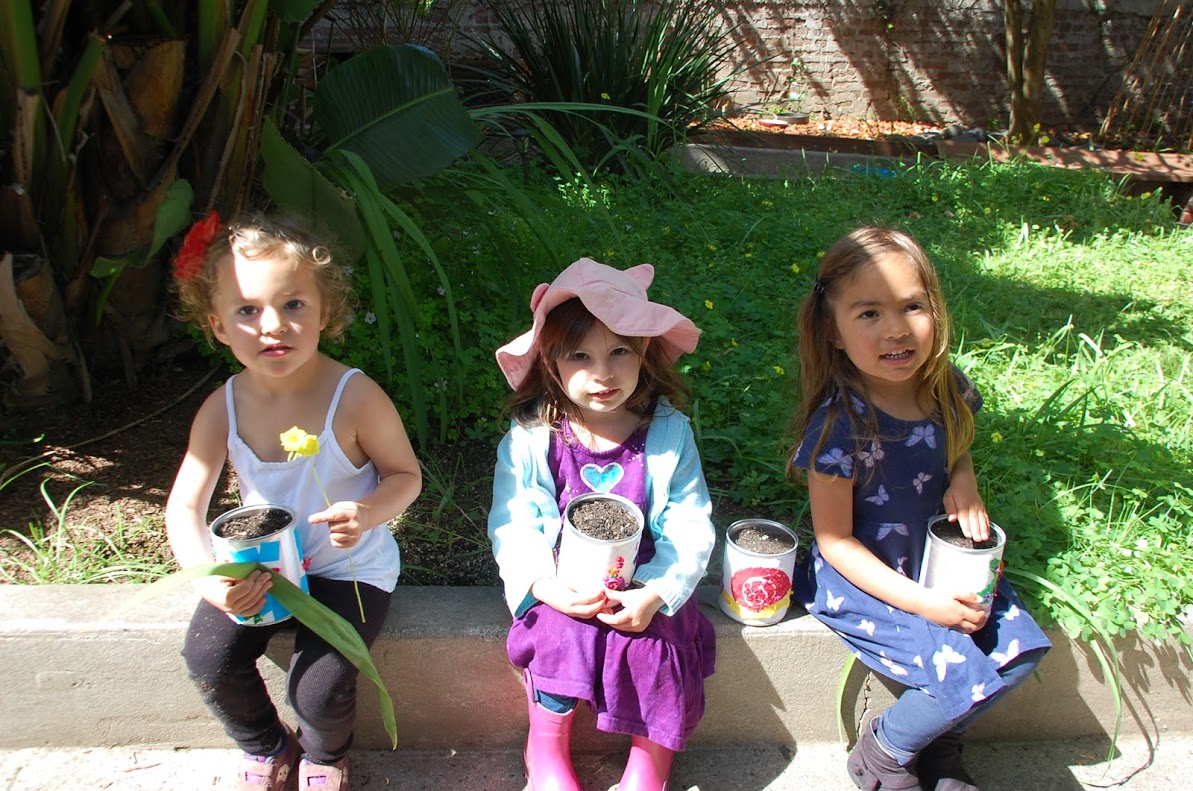 Written

on 04/29/2016

by Kirsty Hayes