Who can we find living in the soil?
Grab a shovel and dig a hole. What might you find?
Turn over a brick that's laying on the dirt. Who could be hiding underneath?
Poke around in the compost bin. Can you see something moving?
The soil is alive! There are so many little animals living, eating, reproducing, and the most important, decomposing the organic material. Without their essential role, the rest of us living on the Earth, would be wading through waste; and these small creatures are also responsible for making nutrients (food) available for the plants, and subsequent food chain.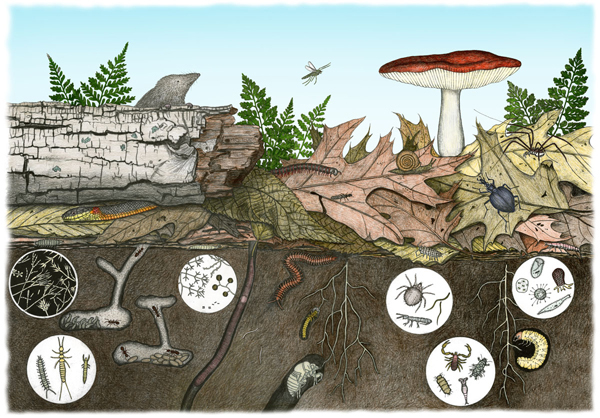 Each week at the Treasure Garden, we are likely to discover and talk about our best friends in the garden - the bugs! The tiny little decomposers our children love to find, watch and hold!
We have dedicated a few lessons to these wonderful little creatures; and our class loved looking through leaf litter to describe and identify the different animals they could see. It was fun to see the children's confidence grow as they would choose to hold or watch them closely - and dispel the myths that crawlers are always creepy!

In the garden, we also let the children design and create a beautiful piece of artwork in honor of their best friends. They were inspired to create a spiral mosaic, to represent the shape of a millipede. And later added a habitat for him from fallen leaves, organic waste and soil.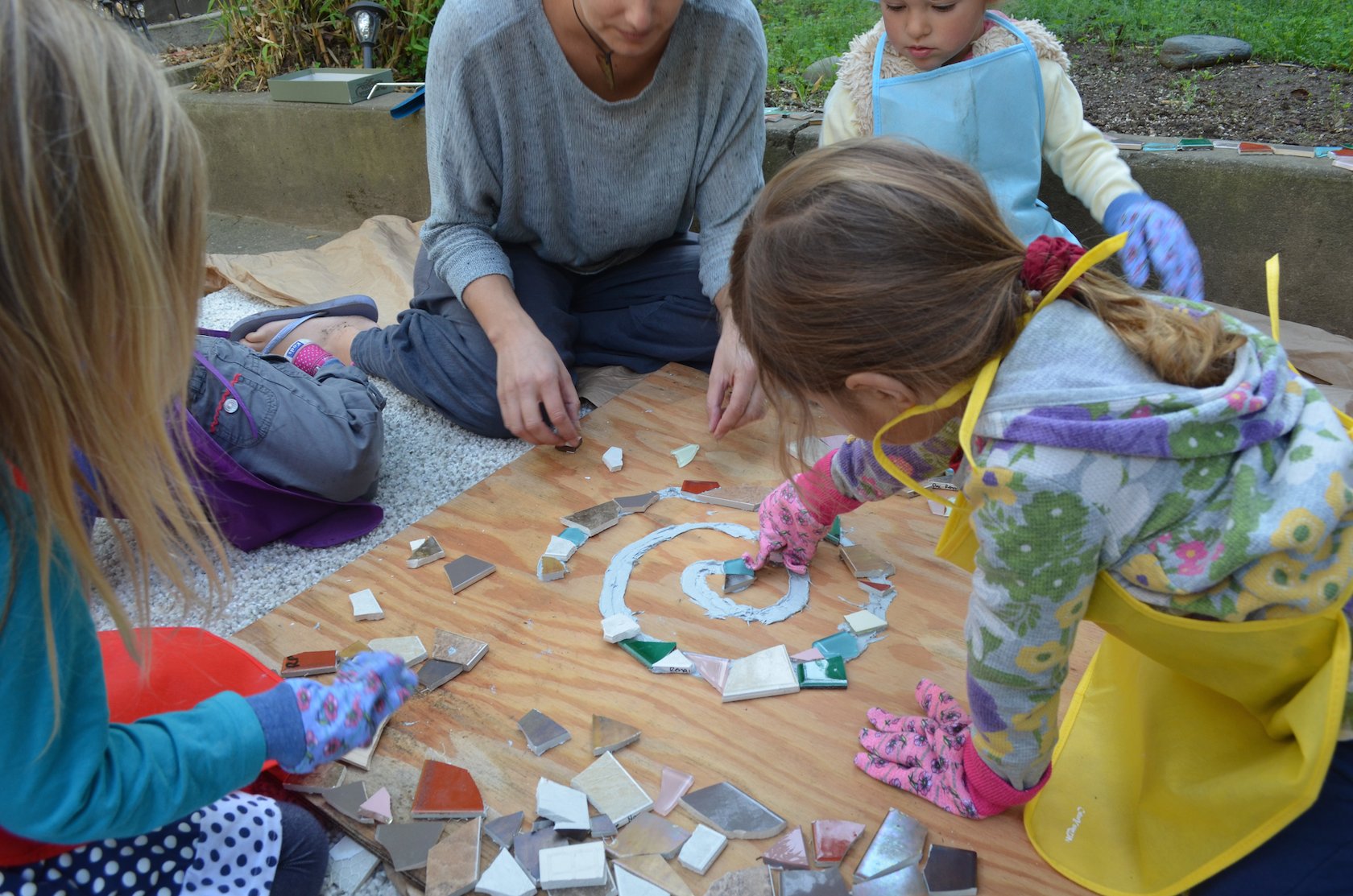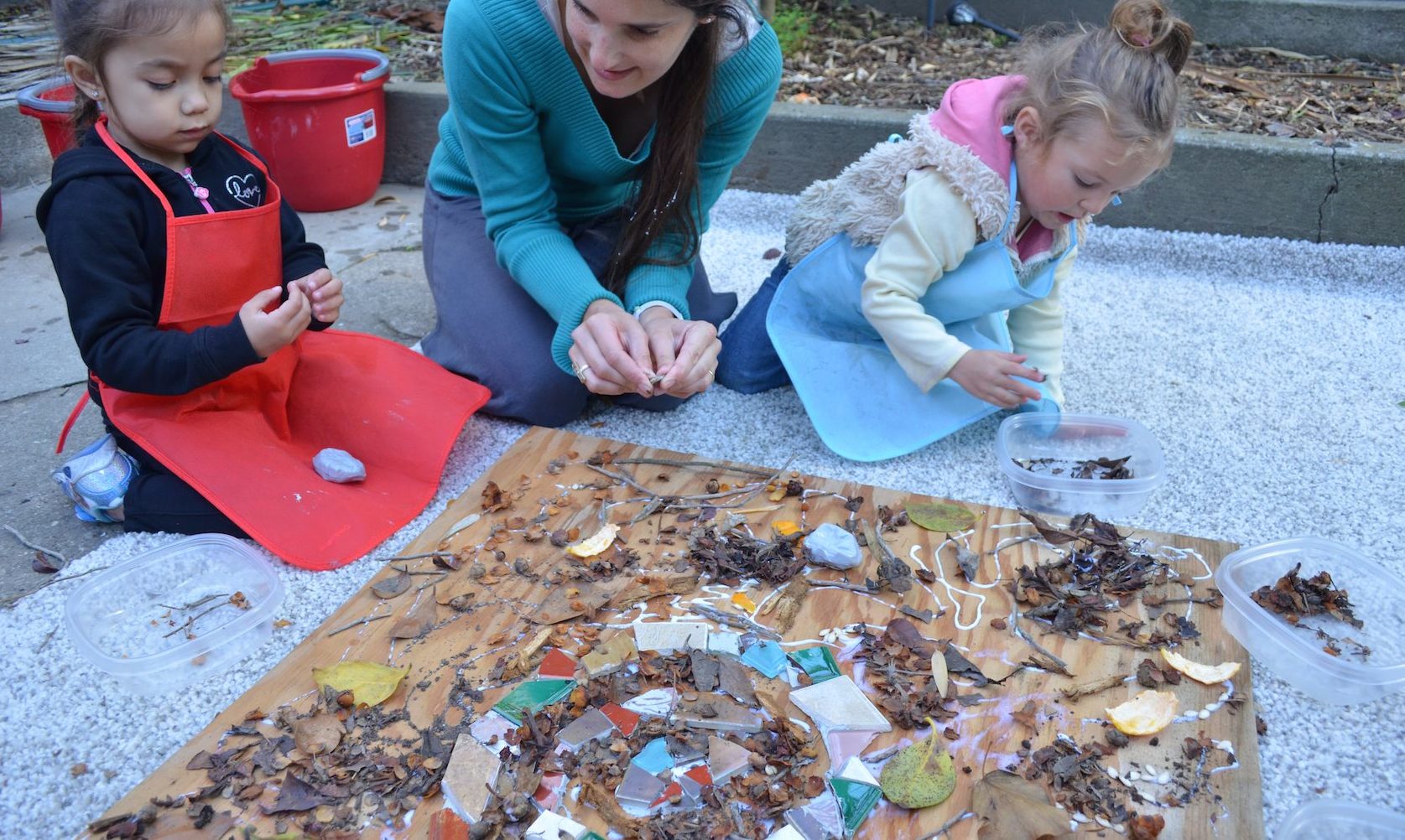 Now a permanent feature of our garden, it helps remind us about the friends living in the garden!

So now that we know them better, how can we protect them? We also spent time during the class thinking about how we can help the soil dwellers be happy in the garden - by ensuring that the ground is always covered by either plants or leaf litter, mulch or whatever organic material we have on hand. This will protect the soil from direct solar radiation and will help it to retain moisture. It's not a coincidence that dark shady places have so many creepy - now not that creepy - creatures.

First image above provided by Dr. James Nardi, from his book The World Beneath Our Feet: A Guide to Life in the Soil.

Written

on 03/06/2016

by Carolina Masoli