Sun sun, go away... Our class wants to play!
Rain, or lack of it, is a huge issue for California and the last couple of years have been particularly dry - with widespread drought, fire and loss of trees causing problems for people, animals and landscapes across the state. With this being an El Nino year, there was hope for a rainy wet winter, to replenish groundwater and re-green our natural spaces.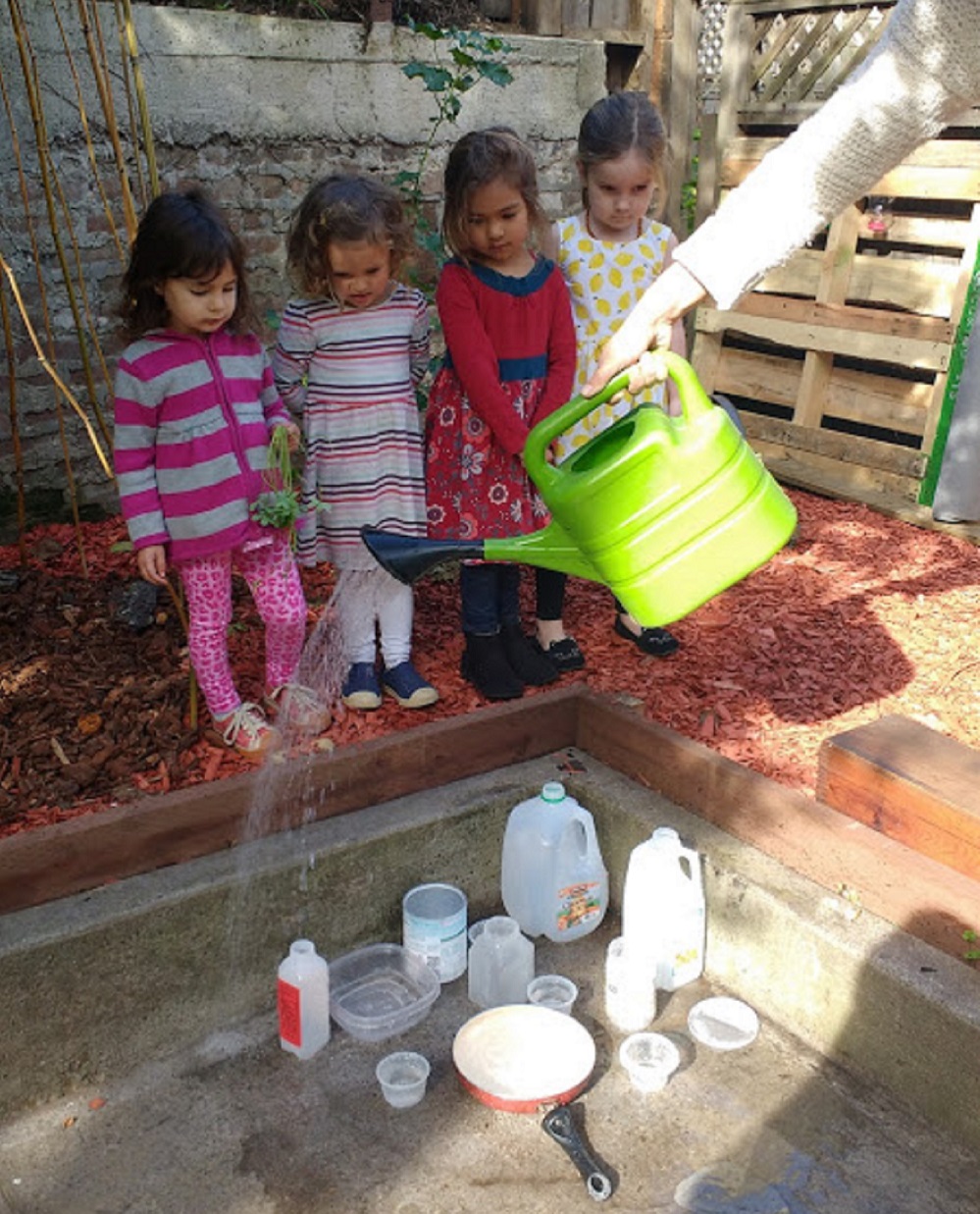 The past two weeks, we have been teaching our classes about the importance of rain in nature, and how we can help collect, store and conserve the water we do have. We let the children to set up a small rain catchment experiment - choosing different sized containers to put under the rain, to find out which shape would collect the most water.
They were all surprised to learn that the biggest container didn't collect the most water, but instead the one with the most open top! Using this new knowledge, we worked as a team to create plastic 'ice-cream-cones' to collect rainwater for our newly planted vertical herb garden. We also had a lot of fun role-playing with the new prop - we could be wizards, or using a megaphone - we love fostering imaginative play during our classes!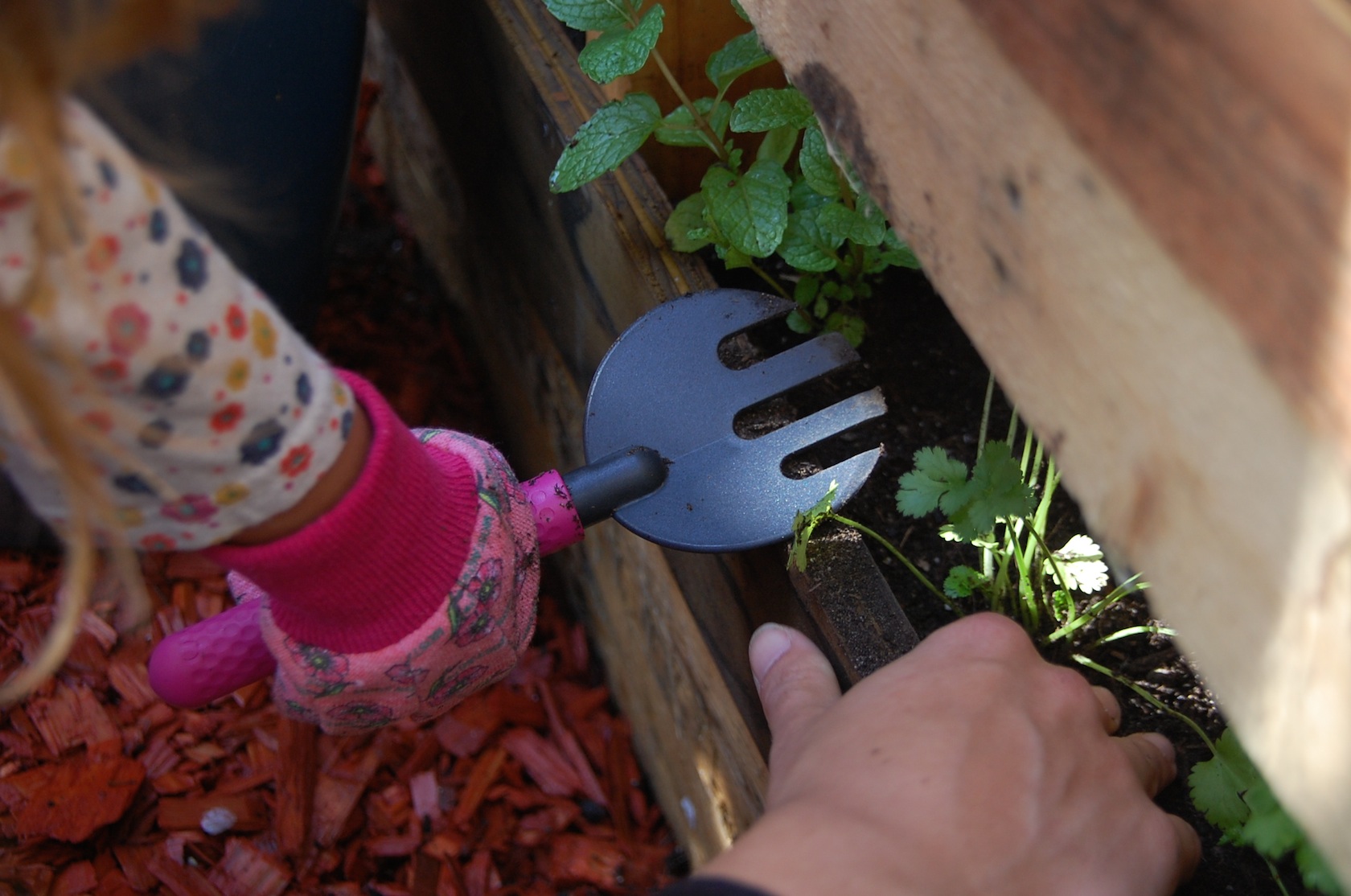 And this is how it looks today that our herb garden is finished: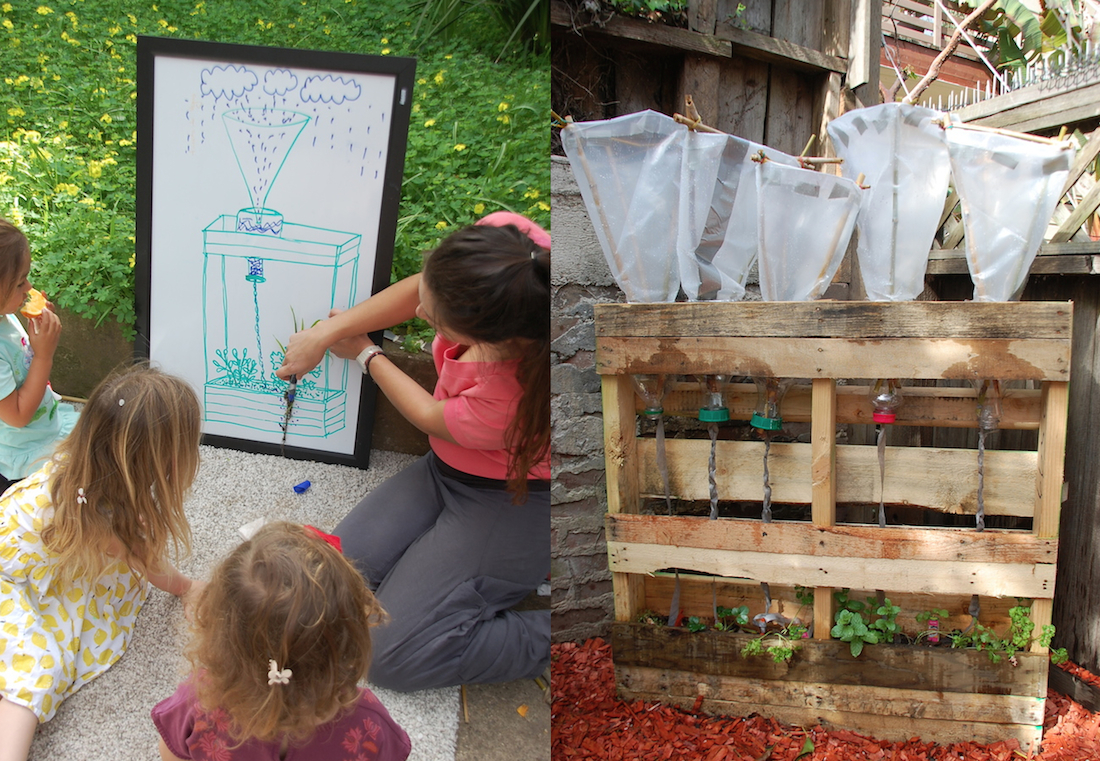 -- catch, collect and distribute --

Written

on 02/23/2016

by Kirsty Hayes