Fall at the Treasure Garden
The time spent at the garden is a precious time. There are a lot of things happening, and if you sit quietly and very still, you can see birds, insects and creatures you had not noticed before. It is a place where you can discover treasures floating in the air, squiggling in the soil and sleeping on the leaves. This is why we have called it the Treasure Garden.
Last year, during the fall, we started gardening classes with five funny, clever, interesting and curious girls; and it was such an incredible experience.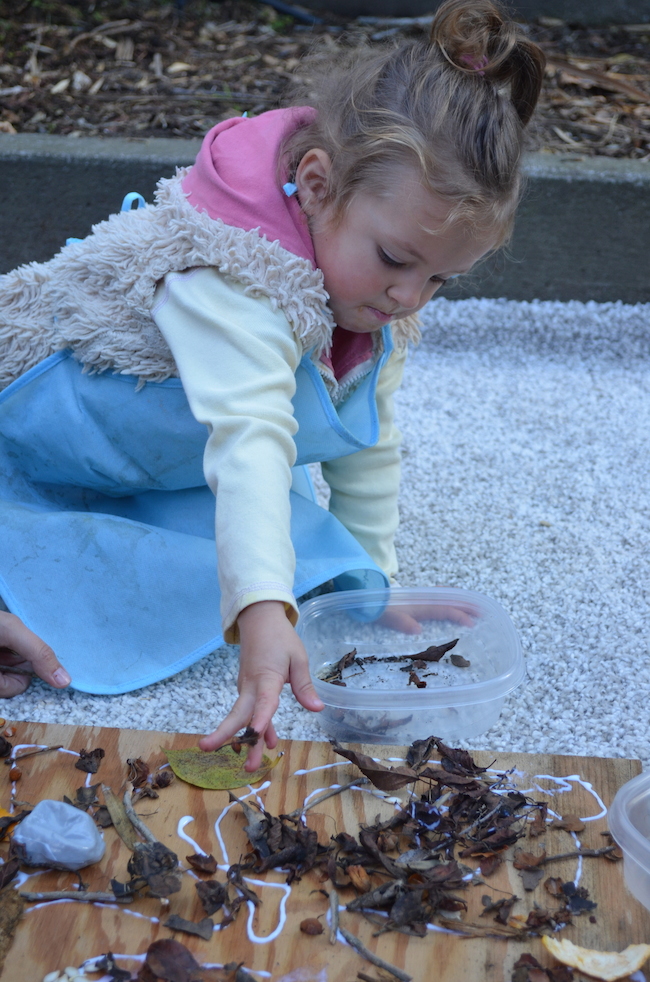 Fall is a season for celebration, for harvest, for reflection. Our fall classes at the Treasure Garden were a wonderful opportunity to reflect on the bounty that nature provide, and to explore different aspects of the garden.
As the leaves started to change color, we had so much fun learning about compost, about the insects who live in the garden and about different plants that thrive in the colder months. Other projects we completed during these five weeks included leaf craft, building a natural material teepee for storytime, creating a colorful butterfly themed mosaic wall and learning what plants need to grow.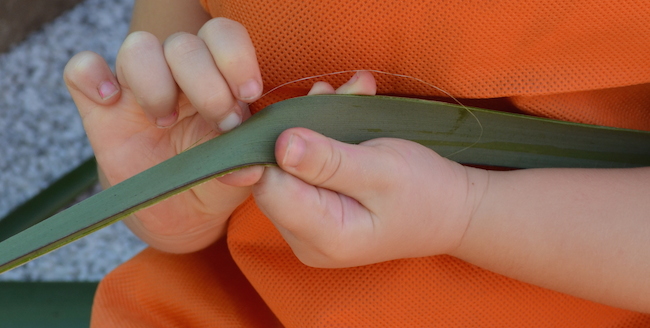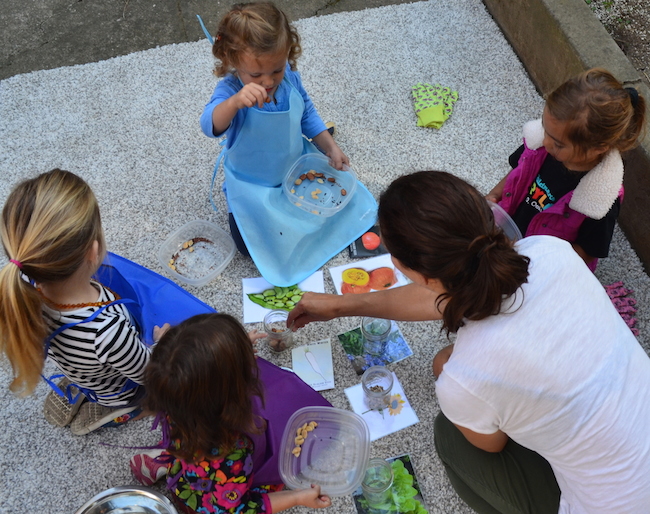 The children loved taking home some new ideas and sharing them with their family and friends, such as a new respect and appreciation for insects, especially those that live in and help the soil, an understanding of basic needs of plants and the stages of planting from seeds and a love of having fun amongst nature and good friends.

Now we have started a new cycle of classes and we'll be covering new and exciting topics for each season of the year. We hope more kids will join us on this treasury adventure at the garden.

Written

on 02/01/2016

by Carolina Masoli